Business, Tax, and Estate Planning
Practice Areas
Tax
We assist clients nationwide with IRS and state tax agency issues. Whether you need assistance with planning, compliance, or controversy we can assist you.
Business
From startup to exit planning. We use technology to maximise our expertise to help you with your business matters.
Estate Planning
Now is the perfect time to plan for incapacity and wealth transfer. From wills to living trusts we can help you setup an estate plan that fulfills your needs and wiishes.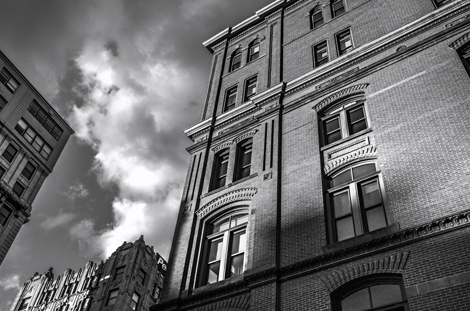 About Our Firm
Our company slogan is "We Do Attorney Things" and while numerous, it speaks volumes about what we do and how we help our customers. People usually talk to a lawyer when things go wrong, plans don't work out or you are hurt or damaged in some way. Rather than worry about what kind of attorney to hire, know that you can call us when you need legal protection. We have specific practice areas, but have a huge breadth of experience in all areas of law. When it is time to call an attorney but you don't know who to contact, contact us first. We can help you make a decision about your best next steps regarding legal representation, including referring you to experts who may be specialized for your specific case. Just remember that at the Law Offices of D.M. Blackburn, "We do attorney things!"
Testimonials
A great firm and a pleasure to work with.
Mathew has been great and has helped me with my businesses. His turn around time is fantastic and he is very knowledgeable.
A knowledgeable and caring group of people.
I've consulted with and retained Matthew a few times over the past couple of years for new and on-going business related matters. Matthew always provides sound advice backed by his detailed investigation of the issue at hand, and his expert legal background. Always willing to go above and beyond in determining the best route for the issue at hand, with fair billing and expert legal representation.
He was on top of the case the entire time. Kept me informed. Would always respond quickly when i had a question. Would highly recommend Mr. Blackburn
Under very trying circumstances Matthew did an amazing job. Calm and knowledgeable, he knew when to push and when to capitulate. Nice job!
Mr Blackburn and his office went above and beyond for my case. I do not live in Colorado so we had to do almost everything over the phone or by computer.
Really helped me out with some IRS issues. He was very knowledgeable and took me through the process step by step. Would definitely recommend.
Mathew was fantastic! He assisted me with my taxes, and was timely, pleasant, and consistently informed me of updates. Extremely personable, well spoken and polite. Great guy!
Previous
Next